Showtime has shared the first images of the cast of their new television series adaptation of Let the Right One In. The show is a new adaptation of the 2004 Swedish horror novel Låt den rätte komma in by John Ajvide Lindqvist. The story, about a young man who discovers that the mysterious kid next door is a vampire, has captured the imagination of audiences across the world, and the story has been adapted to film twice, first in Swedish by Tinker Tailor Soldier Spy director Tomas Alfredson, then in English by The Batman director Matt Reeves. That 2010 film, which was retitled as Let Me In, had Kodi Smit-McPhee as the lead and Chloë Grace Moretz as the vampire.
The new series, which was announced by Showtime in early 2021, was given a 10-episode order after the production of the pilot. The young boy this time around is Isaiah, a New Yorker played by Ian Foreman, with the vampire neighbor Eleanor being played by Madison Taylor Baez. Her father Mark is played by Oscar nominee Demián Bichir, with the rest of the cast being filled out by Anika Noni Rose, Grace Gummer, Kevin Carroll, Jacob Buster, Željko Ivanek, and Fernanda Andrade.
Today, EW dropped a gallery of first-look images from the Let the Right One In series showing off the main cast in their full glory. The first image shows Eleanor baring her fangs, potentially debating whether or not to drink Isaiah's blood. The next two images show a glimpse into the relationship between Mark and Eleanor, one with him leading her down what appears to be a dark alley, the other offering a look inside their sparse home. Check out the full-size images below: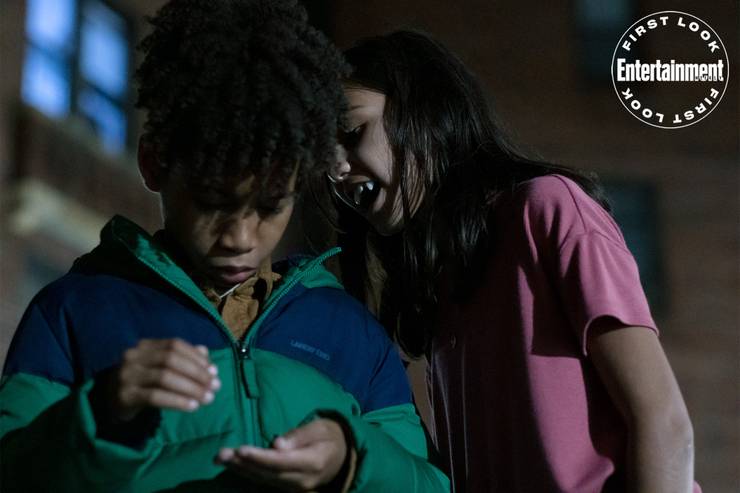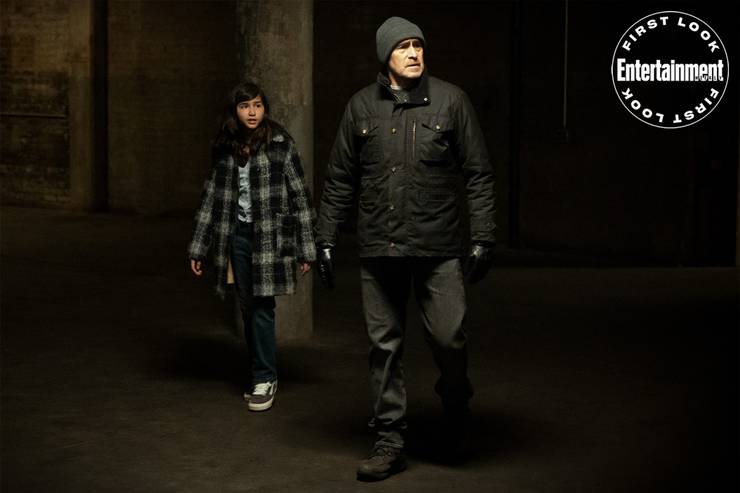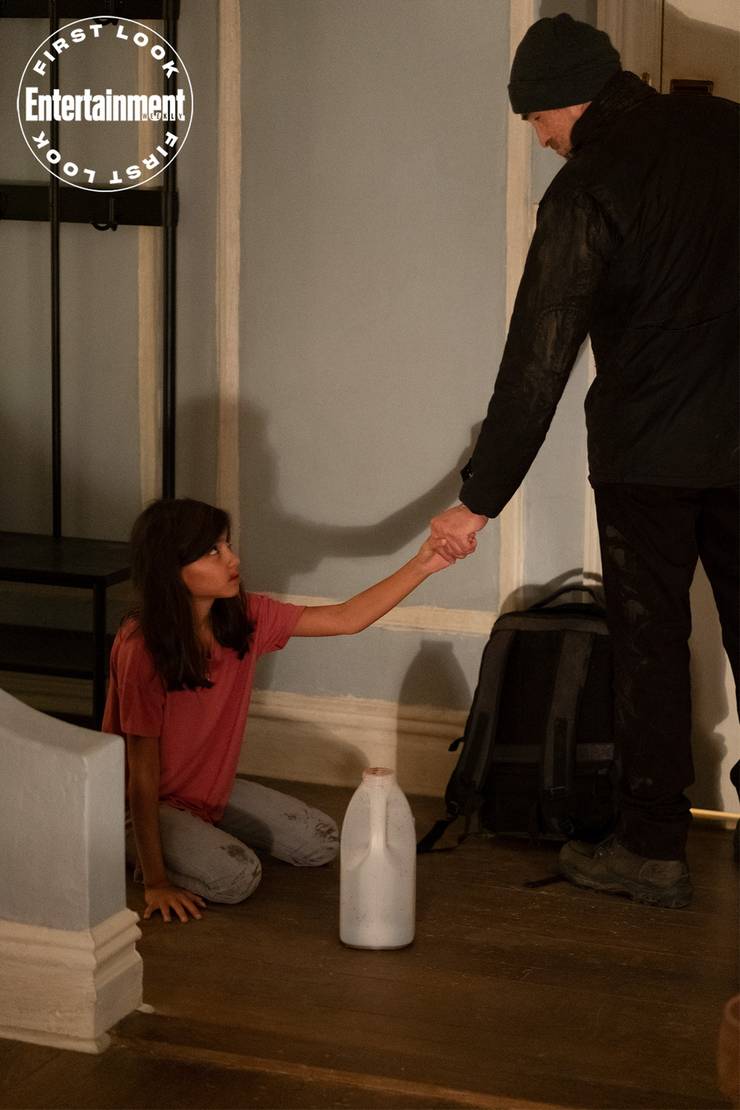 These new photos largely come from the pilot of Let the Right One In. That episode, which was helmed by Dexter and Friday Night Lights director Seith Mann, will kick off a huge change in Isaiah's life when Eleanor and Mark move in next door to where he lives with his mother, a policewoman played by Rose. Eleanor and Isaiah will quickly spark a strange but profound friendship that will be strained by her dark secret over the course of the episodes coming this fall.
So far, this version of Let the Right One In looks like it's keeping up the atmosphere that the other adaptations have provided. At its heart, the story is pretty minimalist, juxtaposing tiny human interactions against the stark backdrop of a bleak winter. They certainly don't seem to be diverging from that aesthetic here, though the vampiric fangs have been redesigned to be more animalistic and obvious, which is definitely a chilling new detail.