Tom Cruise's massive Top Gun: Maverick salary has been revealed, and it is more than six times the budget for Tony Scott's original 1986 film. Set 36 years after the events of the first film, Maverick finds Cruise's titular test pilot Pete Mitchell returning to the US Navy's Top Gun program to train a new generation of fighter pilots. Among this talented young group is Miles Teller's Rooster, the son of Maverick's late RIO and best friend, Goose, who forces him to confront his past. Along with this surprisingly heartfelt story, the Top Gun sequel has been showered with praise for its practical flight sequences.
Since premiering in theaters on May 27, Top Gun: Maverick has proven to be a veritable box office phenomenon. After an opening weekend that surpassed the $100 million mark, the film continued to put up strong numbers at the box office, eventually passing the $1 billion mark to become Cruise's biggest movie ever. Last week, Top Gun: Maverick broke another box office record by surpassing Titanic to become Paramount's highest-grossing movie domestically. To date, the film has raked in a total of $1.2 billion worldwide.
Now, a new report reveals just how much Cruise has pocketed from those incredible box office earnings. According to Variety, Cruise's estimated salary for Top Gun: Maverick is a whopping $100 million. Amazingly, that figure is more than half of Maverick's $170 million production budget and more than six times the budget for the original Top Gun, which was just $15 million in 1986. Cruise received a $2 million salary for the first film.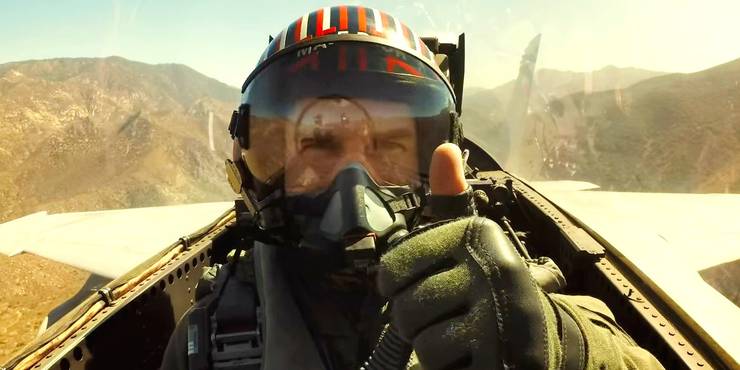 To help put Cruise's enormous salary into perspective, coming in at second on Variety's list of highest movie star salaries is Will Smith, who earned $35 million for the escaped-slave thriller Emancipation. The reason why Cruise's salary blows his contemporaries out of the water is that his deal with Paramount allows him to earn first-dollar gross. This means Cruise receives a percentage of the film's total box office earnings beginning on the first day of release, as opposed to once it has started to turn a profit.
Considering his dollar-one deal with Paramount and Top Gun Maverick's massive box office returns, Cruise couldn't have been set up better to receive a gigantic payday for the sequel he worked so hard to make. Top Gun: Maverick is still playing in theaters, which means Cruise could end up making even more than his estimated $100 million salary, especially since he will earn an additional cut from the film's rental and streaming revenue. But for now, Top Gun: Maverick is still flying high at the box office, and Cruise is in the perfect position to reap the rewards.